Songs on Ten With Strangers Debut CD "Infectious."
Release Date - November 26th, 2004
1. Cavity
2. Slave
3. One More Chance
4. Overdose
5. Never Believe
6. Wreck
7. Five Past Two
8. Better Place
9. I'll Be The One
10. Fall Away
To purchase Ten With Strangers song downloads or your copy of our CD "Infectious" please
click HERE to go to the CD ordering page.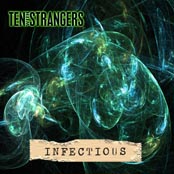 94.7 The Zone
94.7 The Zone
94.7 The Zone & 95.1 WIIL Rock
94.7 The Zone
(Most popular song with the ladies)
94.7 The Zone

95.1 WIIL Rock


Request lines: 94.7 The Zone - (312) 357-ZONE
Request lines: 94.7 The Zone - (312) 357-ZONE
95.1 WIIL Rock - (800) 223-9510