Download our songs NOW! Click HERE for details.
Sign: Aquarius Aka: Sexy Bitch
Influences: King's X, Pink Floyd,
Led Zeppelin, Neil Young
Fav Albums: Dogman, Zoso,
Animals
Babe: Shakira
Quotes: "I'm a sexy bitch."
---------- "It's good to want."

Sign: Capricorn Aka: Ice Cuban
Influences: Beatles, Tool, Pat Matheny, Joe Pass
Fav Albums: Wish You Were Here - Pink Floyd, Vulger Display of Power - Pantera, Go - Dexter Gordon
Babe: Penelope Cruz
Quotes: "Enough is as good as a feast."
Sign: Scorpio Aka: Lex Luthor
Influences: Beatles, Verve Pipe, Nine Inch Nails, Kings of Leon
Fav Albums: Abbey Road, Hot Fuss, Neighborhood
Babe: Rose (Betty White) from Golden Girls...HOT.
Quote: "Stay hungry. Stay foolish."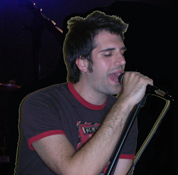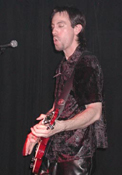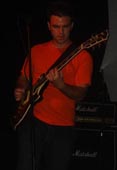 Sign: Gemini Aka: The Snake
Influences: Motley Crue, Anything 80's, Mutt Lange, Barry Manilow
Fav Albums: Whitesnake, Keep The Faith - Bon Jovi, Pac-Man Fever
Babe: Jennifer Aniston
Quote: "You don't need full-body tattoos or hooks in your chin to know how to rock."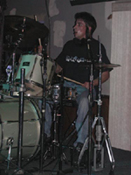 Sign: Aries Aka: The Big "O"
Influences: Godsmack, Pearl Jam,
Bon Jovi, Disturbed, Led Zeppelin
Fav Albums: Slippery When Wet,
Believe - Disturbed, Awake - Godsmack, Ozzy - Self Titled
Babe: Kirsten Dunst
Quote: "There can only be one..."